句型 :  一邊 ~ 一邊(yìbiān ~ yìbiān)
表示兩個或兩個以上的動作同時發生  
means two things are in process at the same time.
biǎoshì liǎngge huò liǎngge yǐshàng de dòngzuò tóngshí fāshēng
練習Pratica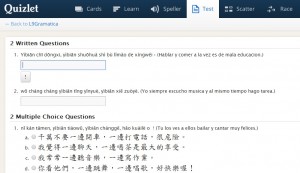 作業Tarea 看圖說說看
Please look at the vocabulary and record the sentence you make.
請用vocaroo或手機app錄音,
把你句子的錄音連結貼在本篇的回響或email寄給老師。
Use vocaroo or mobile app for recording your tasks,  when complete your task, provide the link to your recording using the reply below, or email me your link.