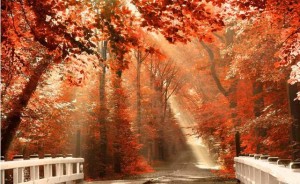 Coconut Milk : Besides helping lower cholesterol levels, improving blood pressure, and preventing heart attacks or a stroke, this creamy and naturally lightly sweetened coconut milk is actually very delicious and completely free from dairy, lactose, soy, nuts or grains. It's a good option for anyone allergic to dairy and nut- or grain-based milks, plus it's vegan and good for plant-based eate It is high in saturated fat; however, because of healthy fiber, and heart-healthy antioxidants, and medium-chain triglycerides, it is a good source of energy and a fast-metabolizing source of healthy fats. Creamed coconut and coconut milk are made in a way surprisingly akin to their dairy counterparts. Coconut flesh (the white part) is grated and soaked in hot water. The coconut cream rises to the top and can be skimmed off. The remaining liquid is squeezed through a cheesecloth to extract a white liquid that is coconut milk. By repeating this process, the coconut milk becomes thinner. The thicker version is used for desserts such as panna cotta, puddings, mousse or smoothies and rich sauces. Thin coconut milk is used for cooking curries and soups .
Coconut Flour: Coconut flour is high in fiber, protein, and healthy fats and is free from wheat and other grains. It is also low in sugar, digestible carbohydrates and calories, and has a low score on the glycemic index. This makes coconut flour a favorite amongst paleo dieters, gluten free eaters including those with Celiac Disease or a gluten sensitivity, anyone with a nut allergy, those with diabetes, vegetarians, and just about everyone who fancies it. Coconut flour is made by baking white, firm part of the coconut that you would find if you cracked open the fresh coconut . The meat is separated from the shell and baked at a low temperature to dry it out and create a powdery flour made entirely of coconut. Coconut flour can be used in baking , making pancakes, cakes, muffins, waffles, bagels; can be used to thicken gravys or soups as well .
Coconut Flesh : Coconut flesh has some amazing benefits. It helps prevention of fat storage in our body and fights abdominal weight gain, it helps prevent onset of neurological diseases. Eating coconut flesh appears to protect against heart disease and stroke as well. It is armed with amino acids and protein and is a great source of dietary iron. The flesh is so versatile that it can be eaten raw – fresh, cooked, dried or as a preserve. You could eat it the fresh creamy – jelly like flesh by scooping it out of the young coconut with a sppon, or have the slightly thinker flesh on top of your usual salads with by shredding/grating and lightly toasted it. You can use a blender to make it into smoothies as well, mixed with organic yogurt and topped with fruits you like. You can make simple coconut chutney by blending together fresh shredded coconut meat, ginger, fresh mint and coriander leaves, garlic, green chilli, lime juice, and coconut milk in a bowl .
Coconut Oil : If you come to think of there are over a 100 things you could do with coconut oil. The benefits it gives are probably just as many. To name a few .