Posted by
陳 靜如
on
星期日 四月 30, 2017
Under
未分類
本週學習內容:
1. 複習第一課說故事
2. 第二課生字:朵, 想, 要, 青, 吃, 羊.
3. 第二課課文: 小羊要吃花
4. 練習潑水歌唱跳.
5. 注音發音影片觀賞 作業: 作業本第6, 13-16頁.
下週: 小考第二課生字默寫:朵, 想, 要, 青, 吃, 羊.
小叮嚀:
1. 下週5/6, 我兒子有音樂會, 我不能我上課, 會由代課老師上課.
2. 下週會有期末表演的排演,請陪小朋友練習潑水歌。
3. 期末考是5/13. 考試範圍是第一課及第二課16-19頁. 考卷還沒出好, 如有增加, 下週會再通知. 請以第一課及第二課到19頁為準備範圍.
What we learned:
1. Review Lesson 1 page 12-15.
2. Lesson 2 new vocabulary
3. Lesson 2 reading page 16, 17.
4. Practiced the song
5. Watched pronunciation video.
Homework: Homework book page 6, 13-16.
Next week:
Quiz – lesson 2 vocabulary (page 18)
Reminder:
1.  My son is going to have piano and violin recital on Saturday. I won't be at the school next week (5/6). We will have substitute teacher.
2. There will be School Year End Performance rehearsal. Please practice the song with your child.
3. The final exam will be on 5/13. The scope of the exam is Lesson 1 and Lesson 2 (page 16-19 only). I haven't made the final exam papers yet.  I will let you know next week if it is more than what I just mentioned.
If you have any questions, please feel free to contact me.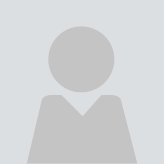 112 Views
Tags : | add comments