We start this post by reviewing the use of measure word 個,also 也,and two 兩。See the following sentence.
也  (also) goes before verbs. For example:   我也有 (I also have),  我也是  (I also am …).
個  goes before the object being counted. For example:  一個人(one person),  ㄧ個房子 (three houses)
Remember that we use  兩  and not  二 when specifying there are two of whatever we are counting.
Now we switch to the very important topic of FOOD! We will learn to name some food items, find out what is on the menu, and ask for the food we want to eat.
Vocabulary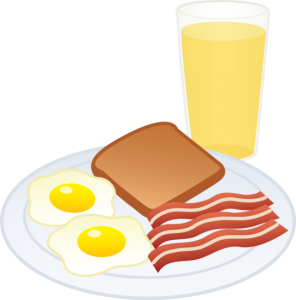 Now let's put our sentence together: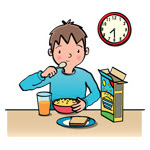 So how do we find out what is for breakfast?

We break down the above sentence into separate words.