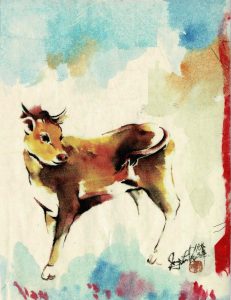 Lunar New Year (the year of Ox) celebration event on February 14, 2021
時間: 2021/02/14 (Sunday 2:00 ~ 4:00 pm)
地點: Webex
從會議鏈結https://tinyurl.com/1nsd8uwr 加入
Meeting ID: 176 976 5388
Passcode: 0214
內容:
疫情期間大波特蘭地區學習不中斷, 各校籌畫精華影片展現各校華文教學的風采, 邀請中文學校的學生家長以及親朋好友,共襄盛舉! 線上頒發許多最牛獎項,請您撥冗參與第一次雲端漢字文化活動!
Come join us for the Online Chinese New Year Celebration hosted by the Greater Portland Association of Chinese Language Schools.  There will be different performances by students.
(慈濟人文學校製作)
短視頻創作規範:
以校為單位 (影片得分開上傳) 截止日期:1/31/2021
各校提供總時數最好不超過十五分鐘
使用正體字.
語言: 國語為主  可加英文字幕
歌曲: 中文為主  可加英文字幕
影片長度不超過一分半(個人)
影片長度不超過三分鐘(多人)
選出:最牛喜氣獎, 最牛表演獎, 最牛美學獎, 最牛創意獎, 最牛八寶獎, 最牛扯鈴獎,  最牛團圓獎.

Posted in News & Announcements by gpacls with

comments disabled

.