Preparation for Language Festival 2014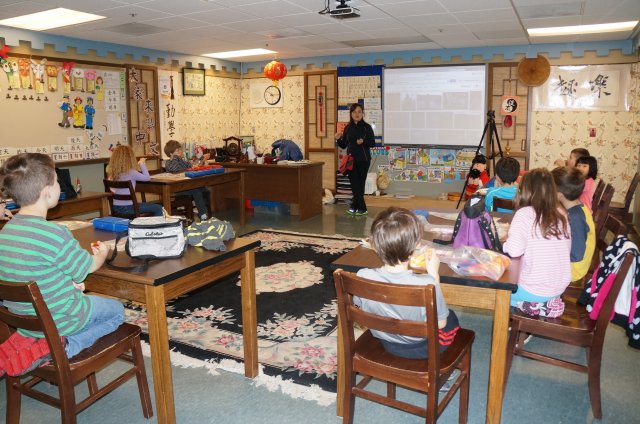 Ming Chang, professional footwork behind Chinese Cultural DanceThanks to teacher Ming Chang, dance instructor from Lake Oswego, who choreographed the Chinese 'chopstick' dance for Ashbrook Independent School second grade students in Corvallis as a part of the school effort in engaging Chinese culture and live performance on stage.  The video link below shows a clip of the dance preparation and performance.  Post-performance the students were eager to get back on stage.

Thank you Ming Chang for setting the stage for cultural learning.  Much appreciated.