The Chinese School's 2023-2024 academic year is set to commence on September 22, 2023, and will conclude on June 4, 2024. Our overarching mission is to deliver a blend of educational excellence and a deep appreciation for Chinese culture and society. 
We regret to inform you that the Art class will not be available during the 2023-24 school year due to a change in teacher availability. However, we are exploring the possibility of offering the Art class during the summer. Please stay tuned for updates!
The other update is regarding the class times for both in-person and virtual classes on Tuesdays and Fridays.
Lastly, for the beginning class, we are open to making exceptions for parents who wish to accompany their child(ren) if their child(ren) is under the age of 5.
————————————————————————————————————————–
 Language Class: Our curriculum encompasses both Simplified and Traditional Chinese. Throughout the year, students will have the opportunity to engage in two major cultural events that provide immersive experiences in Chinese traditions. As a new initiative this fall, we are excited to introduce the Computer Aided Teaching Method, enriching our classes with digital presentations. 
(Summer) Art Class: The art program promises a journey through both Eastern and Western artistic expressions. From Chinese painting to pencil sketching, 3D paper origami, and more, you'll explore a diverse range of techniques. Each class will culminate in the completion of a unique project or art piece. Over the course of 30 lessons, students will amass their very own art collection. 
Thank you for being part of our educational community. 

*Please note the Tuesday virtual is optional. The purpose is to provide more opportunity to give student practice the language and ask questions. There won't be make up classes if missed.
 Class Logistic:
Beginning this school year, we kindly request that parents only drop off your child for class. If weather permits, you may wait outside the Chinese classroom; otherwise, we invite you to wait in the building's lobby area.
In Person Location:
Ashbrook Independent School (4045 SW Research Way Corvallis, OR97330)
Tuition Fee:
The tuition fee for each class is $350, and this fee covers all the learning materials. Enjoy a $30 discount if make the payment before September 11, 2023. However, please note that a $50 late fee will be added if payment is made after September 29, 2023.
Payment Method:
Please make the check payable to Corvallis Chinese School and mail to
4045 SW Research Way Corvallis, OR 97330. (Attn: Mrs. Luh Jang Chen). Be sure to include your student's name on the memo link of the check.
2023~2024 Registration Form
Any questions, please e-mail corvallischineseschool1991@gmail.com
Sincerely,
The Board of Corvallis Chinese School
All access to the Chinese classroom will be through the side door (accessible through the Chinese garden in the back). Thank you for your consideration.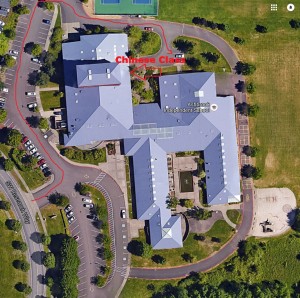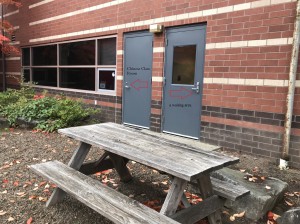 Please find the attached calendar of  2023~2024 for your reference.


Posted in Schedule & Registration by CorvallisCS with

comments disabled

.