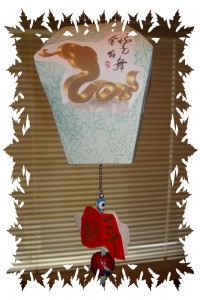 心中文學校 天燈祈福活動通知單
親愛的家長們:
為了迎接建國一百零二年的春節,經由學校理事開會決定在2013年 2月15日假谷心中文學校現校址The First Grace Evangelical Lutheran Church 舉辦天燈祈福和春節吃 "蛇"麼都好團圓點心的活動 ,希望藉由不同教學方式和慶祝活動,激發孩子們學習中文的興趣,對於中文除了聽說讀寫,更能了解到深層的中華文化。期盼你的熱心參與,如有任何寶貴意見,歡迎與本校師長們聯絡。
Happy Chinese New Year! To welcome the year of the snake, Corvallis Chinese School will incorporate hands-on cultural activities into our weekly program.
Here is the program for Friday, February 15:
4:30-5:30pm Regular classes: students will learn Taiwan aboriginal culture and how to make a traditional Chinese lantern.
5:30-6:30pm Reception: Refreshments are provided, however, additional food items to share are welcome.
Hope to see you there!
To help with the preparation, students shall report to home room teachers before Feb.9 if they will be attending the event. Thanks.
Corvallis Chinese School
R.S.V.P. Corvallischineseschool@comcast.net

Posted in News letters by CorvallisCS with

comments disabled

.