Class Over (四)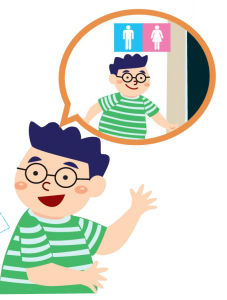 下課了 Class is Over
老師:下課了,我們休息十分鐘。
Teacher: Class is over. We'll rest for ten minutes.
大文:我好渴,我要去喝水,誰跟我一起去?
Devin: I'm thirty. I want to go drink water. Who'll go with me?
東明:我跟你去,我也要喝水。再去上廁所。
Tony: I'll go with you. I want to drink water too, and then go to the bathroom.
老師:友朋,請你跟我去辦公室,幫我個忙,好嗎?
Teacher: Joe, could you please come with me to the office to help me with something?
友朋:老師,沒問題,您要我幫什麼忙?
Joe: No problem, Teacher. What do you want me to help with?
老師:我們下一節課要畫圖,請你幫我把圖畫紙拿到教室來。
Teacher: Next period we'll draw pictures. Please help me bring the drawing paper to the classroom.
友朋:老師,我們是不是畫完圖就放學了?
Joe: Teacher, once we finish drawing the pictures, school is over, right?
老師:是啊,畫完圖,收好書包,就放學了。
Teacher: Yes. Once we finish drawing pictures and collect our bookbags, Scholl will be over.