How to type Chinese on iPad
Here's how to use the Chinese keyboard on your iPhone:1. Press the button in the middle at the bottom of the phone to get back to the home screen, then find and tap the 'Settings' icon
2. Tap 'General'

3.Tap 'Keyboard'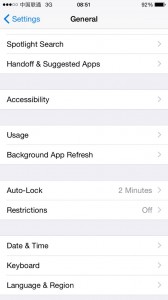 4.Tap 'Keyboards' at the top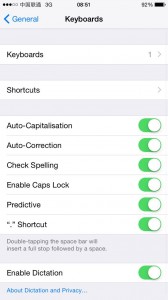 5. Tap 'Add New Keyboard'

6. Tap Chinese (Simplified) or Chinese (Traditional) depending on the type of Chinese you want to type.

7. Tap 'Pinyin-AZERTY. add the Pinyin keyboard. You can choose 'Handwriting' if you also want to be able to enter characters by writing them on the screen. Then tap 'Done' and press the button at the bottom of the screen in the middle to go back to the home screen again.

You have now switched on the Chinese keyboard that comes with iOS, and you can now give it a try. Go to any place where you would type in text and tap on the text field to start to enter text. Then tap and hold the globe icon in the bottom left of the screen.

Then slide your finger up to select the Chinese keyboard you want to use. In this example, I have chosen the Simplified Chinese – Pinyin keyboard.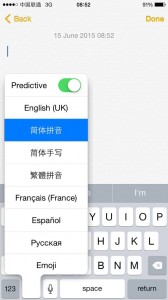 When you want to switch back to the English keyboard, you can do it in the same way.
Practice writing some basic notes or sentences in Chinese.