Take a Guess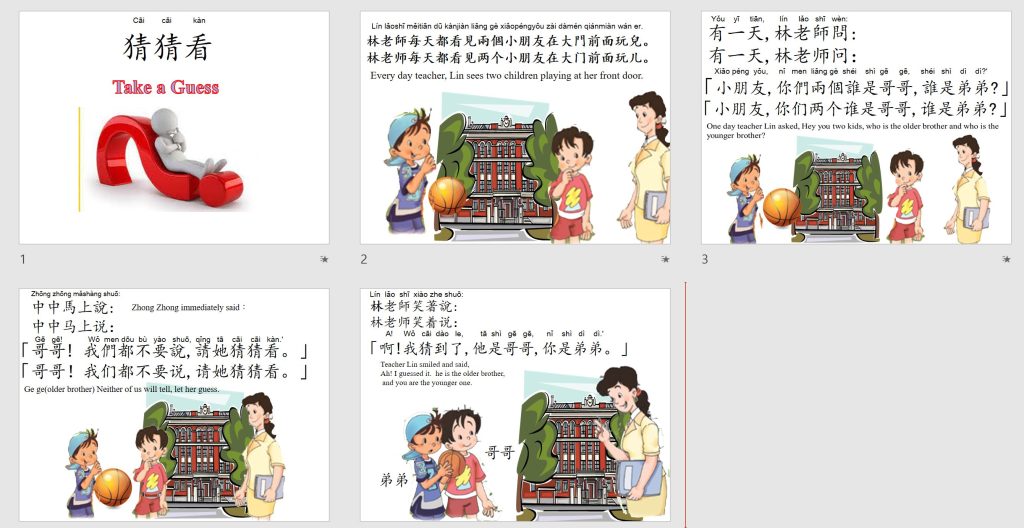 猜猜看Take a Guess
林老師每天都看見兩個小朋友在大門前面玩兒。
Every day teacher, Lin sees two children playing at her front door.
有一天,林老師問:「小朋友,你們兩個,誰是哥哥,誰是弟弟?」
One day teacher Lin asked, Hey you two kids, who is the older brother and who is the younger brother?
中中馬上說:「哥哥!我們都不要說,請她猜猜看。」
Zhong Zhong immediately said Ge ge(older brother) Neither of us will tell, let her guess.
林老師笑著說:「啊!我猜到了,他是哥哥,你是弟弟。」
Teacher Lin smiled and said, Ah! I guessed it.  he is the older brother, and you are the younger one.